Winter is the best time to plan spring hardscape projects!
Even though winter weather keeps us inside on a far more frequent basis, it's the perfect time of year to start planning all the big ideas you would like to turn into reality once springtime arrives! In fact, winter is the perfect time of year to start planning for structural hardscape projects that will not only improve the aesthetic appeal of your home, but the form and function as well. It simply goes without saying that exterior hardscapes have become extensions of our home's interior in Chelmsford MA, Westford MA, and Littleton MA.
Hardscapes bring us outdoors to spaces that provide entertainment, places for people to gather, and areas where we can simply unwind and relax. The question that remains is how should you begin the planning process? The first step is to figure out exactly what you would like to accomplish when adding a hardscaping project to your spring home improvement plans. For example, would you like to expand your patio because it is simply too small to host parties and other types of outdoor gatherings such as barbecues? Or would it be nice to keep warm year-round with an outdoor fire pit?
Perhaps you would like to upgrade the existing front walkway with fresh new look. The next step is to ask yourself a few initial questions and consider your personal design style. Are you traditional or do you prefer a more contemporary style? Maybe you would prefer that the spring hardscaping project blends into the natural surroundings of your property in Chelmsford MA, Westford MA, and Littleton MA.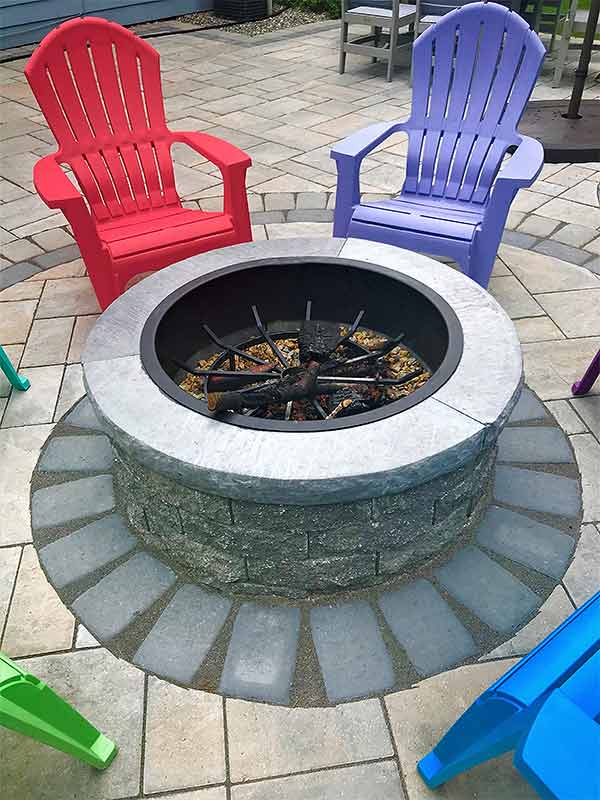 Ponder an existing area of your home. Would you like to utilize the same hardscaping materials as your house and other structures, or would you prefer going in a different direction. You should also identify whether or not you would prefer to create a color contrast, or stick to seamless shades of a single color.  In any case, Winter is the best time to plan hardscape projects as Spring is right around the corner!
Courtyard Concepts specializes in creating and installing custom outdoor living hardscapes for residential clients in Chelmsford, MA, Westford, MA, and Littleton, MA, and many other towns. With over 20 years' installment and detailed project management experience, our team takes pride in its workmanship and strives to improve the functional and aesthetic value of your property.