Grace your landscape with dignity and style for many years to come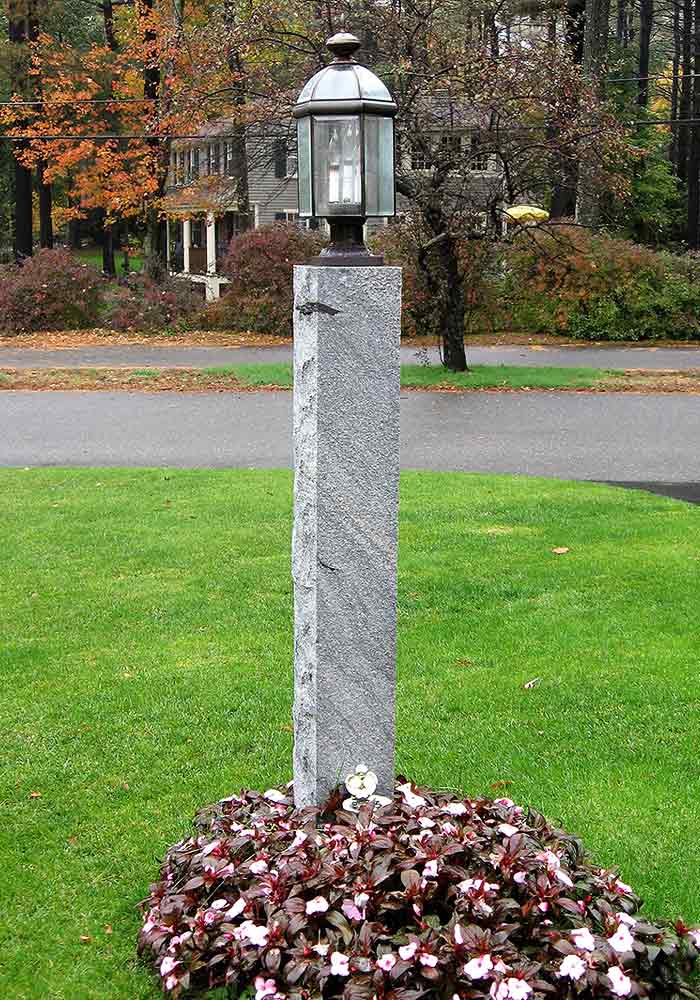 Columns, posts, and pillars are a classy yet inexpensive upgrade to your landscape. These features give a natural and inviting look to your property outlasting any other post material you can find.
Add a final touch of sophistication and elegance to your property with a solid granite lamp or mail post. Compliment your post and enhance the value of your home by adding more character and charm with custom engraving.
Our standard posts have two sides with a thermal finish and two sides with a split finish. The standard finish strikes a balance between maintaining a rustic look and offering a good surface for engraving.
Create a classic look to match your authentic allure and appeal by custom ordering.
Courtyard Concepts installs granite mailbox and lantern posts, columns, pillars, fence posts, and hitching posts to residential properties. We offer expert craftsmanship, quality products and detailed project management with a consistent focus on budget and design objectives. Our team is committed to providing outstanding customer service and is always excited for the opportunity to meet with homeowners.

Contact Courtyard Concepts today @ 978-256-5454 for a complimentary granite lamp post or mail box post and installation estimate.
Additional services to enhance your granite posts, columns, and pillars:
To view more images of our post, columns, and pillars, visit our granite posts portfolio.