Let us work "step by step" with you to surround your home with lasting elements of natural beauty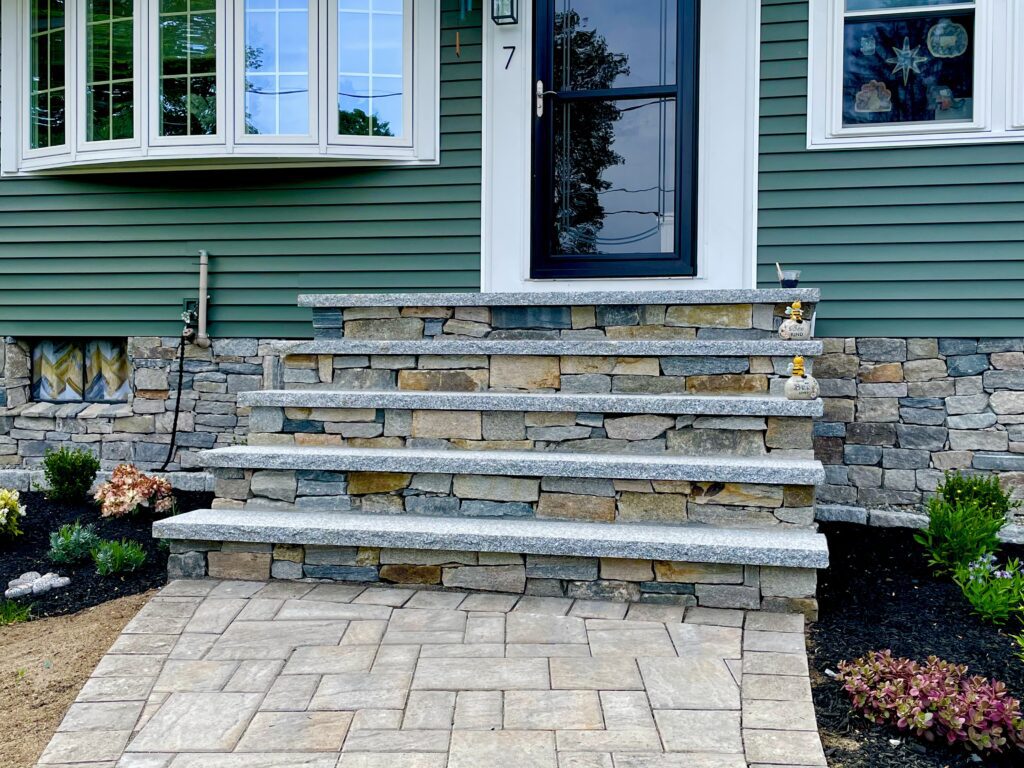 Custom landscape and entryway steps are some of the most important foundations of your property. These elements join to make a beautiful unified landscape blend. From the lawn to the patio, the walkway to the front door or through a walking garden, steps and stairs can enhance the beauty and functionality of your home.
Steps should complement the architecture of your home by making a statement at an entry, piquing curiosity about the destination, or simply providing easy access to other areas of the property.
Grade changes in a landscape often require steps to transition from one level to another, to provide ease of access, and to ensure safe passage. Whether quarried natural stone, block and cap, cultured stone or brick, landscape steps are a useful, beautiful and convenient addition to your property.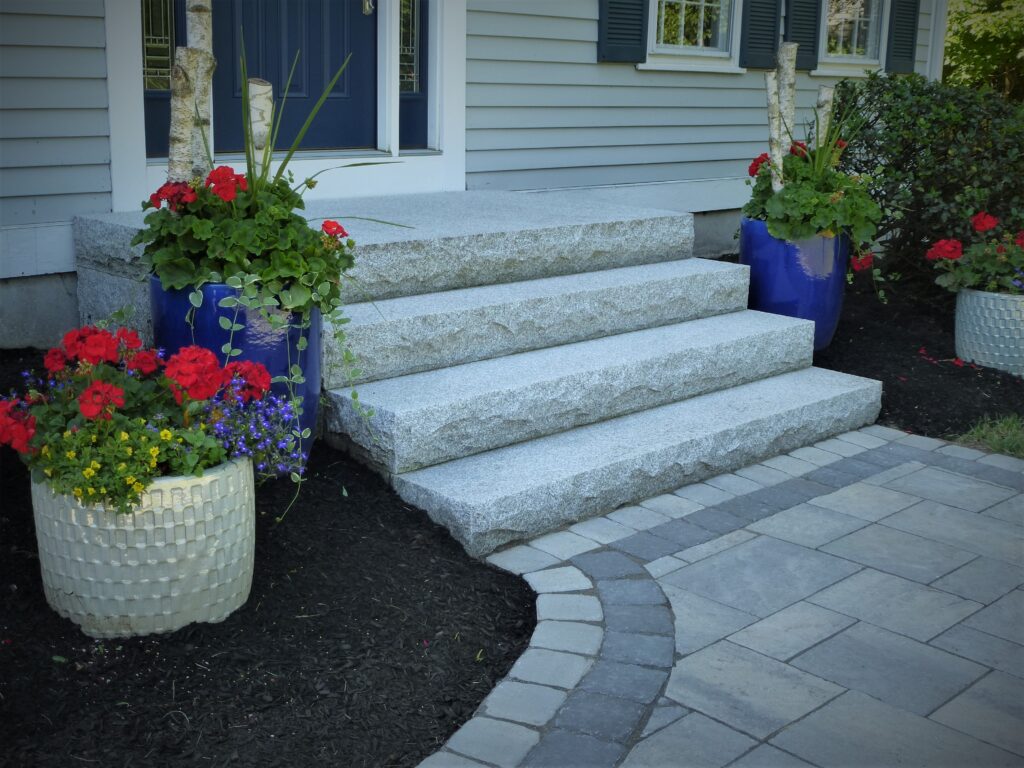 Courtyard Concepts designs and installs steps to residential properties. We offer expert craftsmanship, quality products and detailed project management with a consistent focus on budget and design objectives. Our team is committed to providing outstanding customer service and is always excited for the opportunity to meet with homeowners.

Contact Courtyard Concepts today @ 978-256-5454 for a complimentary step design and installation estimate.
Additional services to enhance your steps:
To view more images of our steps and stairs, visit our steps and stairs portfolio.