Create ambiance with a luxurious patio retreat designed specifically for your lifestyle
Are you looking to transform your home's outdoor living space into a beautiful, distinctive, and functioning oasis? Consider adding a quality, custom-built patio.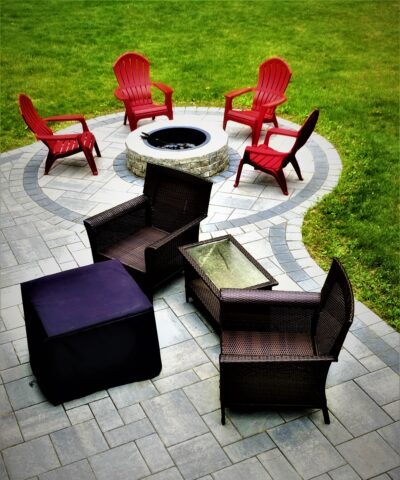 Courtyard Concepts has been designing and installing patios for over 20 years. Our depth of experience, excellent reputation, and eye for creativity makes us the ideal choice for your next hardscape project.
Our patio design process is all about you—your style, family needs, and budget. We'll put our artistry and knowledge to work crafting an outdoor natural & inviting atmosphere that's beautiful to look at, highly functional, and easy to maintain. We're proud to use Eco-friendly products and materials that protect and support our natural systems.
Add an old world charm or ultra-modern look to your home by installing custom pavers to your back yard environment. We offer a variety of styles, patterns, and colors for you to choose from. With seemingly endless selections and options, our design team will work with you to create a paver system that is right for your home and taste.
Courtyard Concepts designs and installs patios for residential clients. We offer expert craftsmanship, quality products and detailed project management with a consistent focus on budget and design objectives. Our team is committed to providing outstanding customer service and is always excited for the opportunity to meet with homeowners.

Contact Courtyard Concepts today @ 978-256-5454 for a complimentary patio design and installation estimate.
Patios can enhance these services:
To view more images of our patios, visit our patio portfolio.