Courtyard Concepts enjoys adding character and ambiance to your landscape with patio dining!  Creating an alfresco patio dining room is easy. Patios can be used for dining, cooking, socializing, relaxing, playing and more.  The style of your patio will change depending on the activities you want it to accommodate. People in Chelmsford MA, Littleton MA, Westford MA, and surrounding areas are extending their outdoors and creating beautiful and functional patio dining spaces.
There's nothing better than enjoying a meal on your patio with friends and family.  Add a unique fire pit or sitting walls for extra space and enjoyment.  If you have an existing patio that needs repair, Courtyard Concepts can bring it back to life with our creative and interesting designs!
Add a focal point with a unique patio
Transform your backyard patio dining area into a beautiful continuation of your interior living space.  Pavers, brick, flagstone, or bluestone are just a few products to consider for a unique, outdoor look.
There are a variety of options with a full spectrum of colors and textures to choose from. Set the stage and enjoy all the benefits of a beautiful outdoor patio space in Chelmsford MA, Littleton MA, Westford MA, and surrounding areas.
Check out some patio ideas on our website @ https://courtyardconcepts.com/patio-portfolio/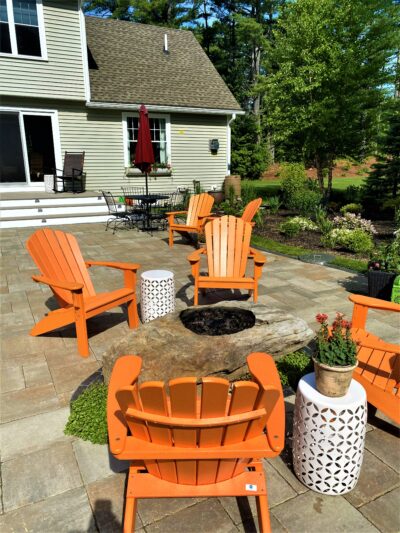 Courtyard Concepts is a full-service hardscape company built on knowledge, passion, and quality. Together, we are able to turn ordinary outdoor spaces into beautiful landscapes and spectacular outdoor sanctuaries. With years of experience, you can be sure your project will be installed properly and perfectly complement the landscape around it.
Call us today @ 978-256-5454 for a free estimate!