Right now, is the perfect time to create a harmonious outdoor living environment and enjoy your yard!  What better way to accomplish that than with an outdoor living and entertainment project!  Add beauty and value to your home and lifestyle in Chelmsford MA, Littleton MA, and Westford MA.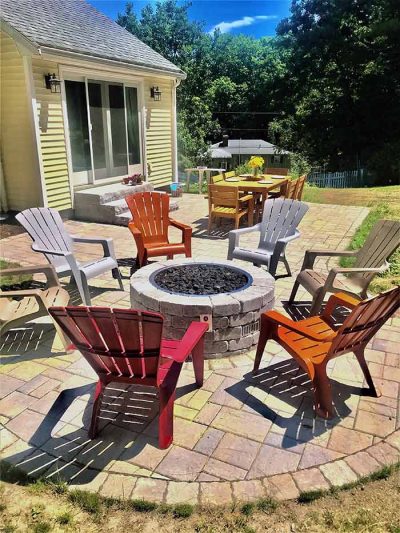 Nothing speaks to us as beautifully as nature. We all love the great outdoors and spending as much time as possible outside.  Imagine all the memories you'll create and good times you will have relaxing in a unique outdoor living space created just for you and your family.  Just picture what it will look like when you add some nice outdoor furniture.
Home improvement projects are more popular than ever!
There are so many design options when it comes to outdoor living from patios, sitting walls, fire pits, walkways, retaining walls to simple granite lamp and mail posts. The possibilities are virtually endless and offer a vast variety of materials to choose from.  Blend your current landscape or contrast in a way that makes your property stand out from the rest. Your new outdoor living features can be designed to improve curb appeal and constructed in a wide range of shapes and sizes.
For example, you may want to include a built-in sitting area that is made of stone or other materials. You may also decide to have a matching fire pit constructed so that family and friends can gather around a roaring fire to toast marshmallows, relax with a glass of wine, or simply have a nice time hanging out together.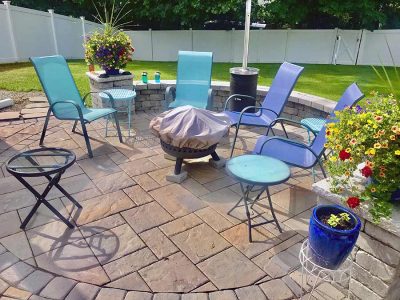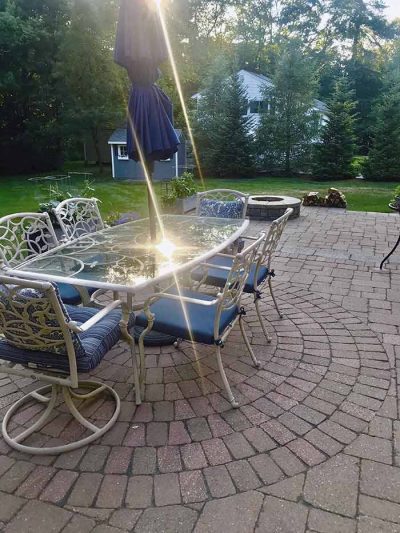 Courtyard Concepts is a 20+ year outdoor living company that specializes in creating and installing beautiful hardscapes that greatly improve both the aesthetic value and functionality of your home in Chelmsford MA, Littleton MA, and Westford MA.  Our team is committed to providing outstanding customer service and is always excited for the opportunity to meet with homeowners!
Call 978-256-5454 or email designs@courtyardconcepts.com for a free estimate.
We enjoy adding beauty, value, and comfort to your home!