Outdoor living is the NEWEST trend in exterior home renovation. Many homeowners are looking to expand their homes outdoor living spaces for entertaining family and friends all year round! Pavers are the perfect materials to use. Their versatility, color options, and ability to withstand every day wear and tear makes for an EXCEPTIONAL outdoor living choice in Chelmsford MA, Littleton, MA, and Westford MA!
Celebrating our 20th anniversary, Courtyard Concepts has been helping homeowners enhance the exterior of their homes since 2001!  Whether you want to add a patio, fire pit, or grill, and many other outdoor living features, we can help with all your design needs.
Here are some outdoor living ideas for enhancing your property and making your outdoor living space more functionally entertaining and beautiful in Chelmsford MA, Littleton MA, and Westford MA!
~ PATIOS ~
A patio continues to be one of the most sought-after outdoor living trends. If you enjoy having company over, this is a great addition to your home. An outdoor patio creates an entertainment space, increases the value of your home, and expands your living space!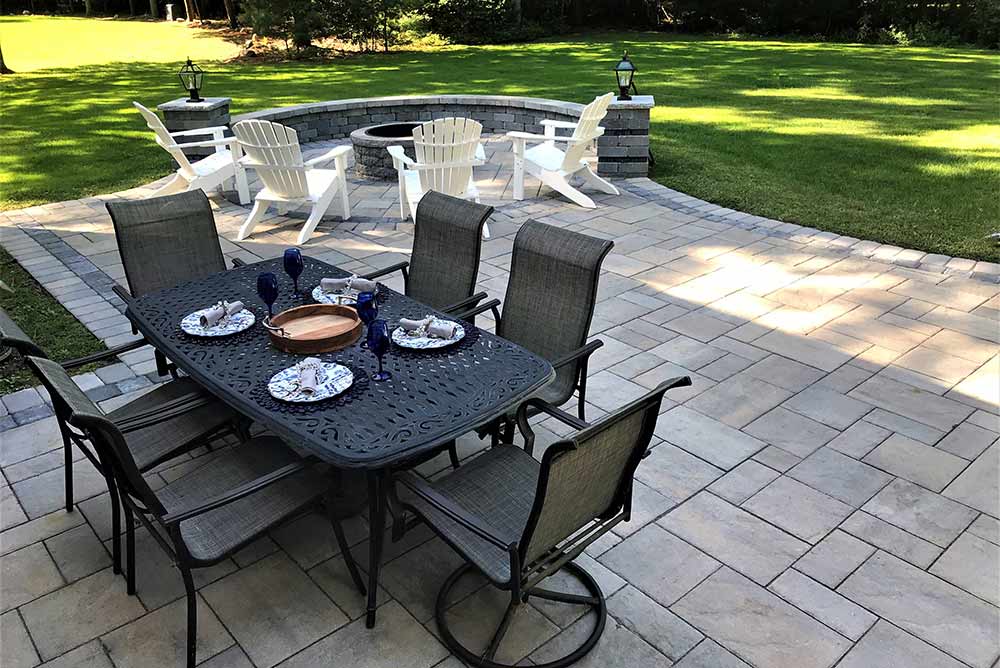 ~ FIREPITS ~
Fire pits not only provide a place for relaxing and warmth, but are a great venue for gathering with family and friends. Fire pits can either run on gas for easy operation or wood-burning for a more rustic ambiance. A fire pit adds atmosphere and elegance to your landscape design and increases your level of comfort and enjoyment.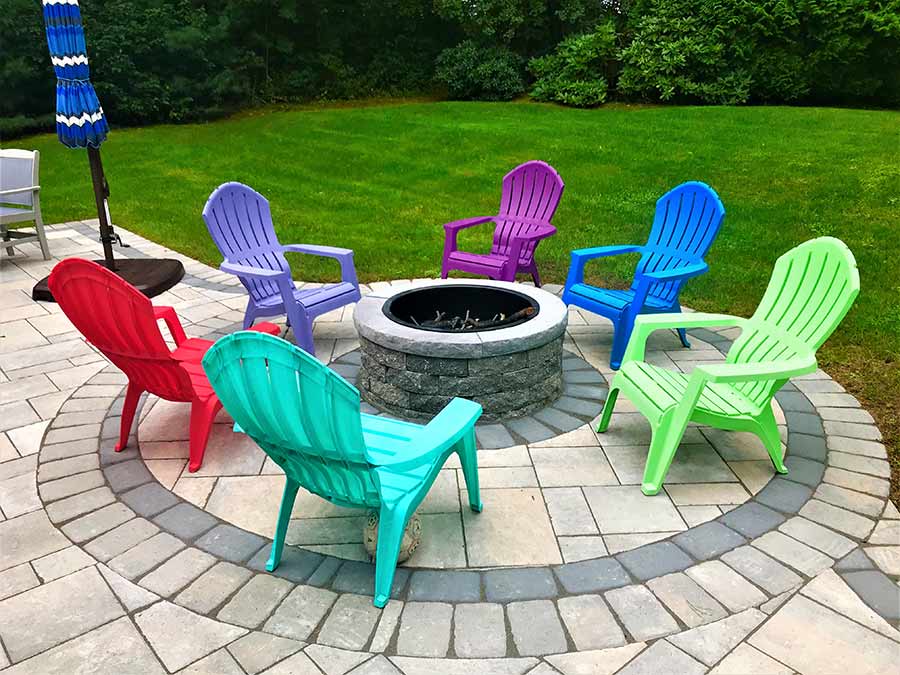 ~ GRILLS ~ 
A custom built grill brings style and convenience to outdoor cooking and entertaining. Make your outdoor living space everything you've dreamed about by choosing from a wide variety of design options ranging from gorgeous natural stone to pavers. A custom grill also adds aesthetic appeal and increases your property value.
Need ideas for your upcoming outdoor living project? Let Courtyard Concepts be your source for all things; patios, fire pits, grills, and much more!  With endless information about hardscape features, we can help you design, plan and install the perfect outdoor living project for you in Chelmsford MA, Littleton MA, and Westford MA!
Read our blogs to learn more @ https://courtyardconcepts.com/category/blog/