Beautiful landscape designs add charm and personality to your home while creating a great place for entertaining guests or spending quiet evenings in the great outdoors! With our landscape design ideas and installation expertise, Courtyard Concepts has been helping homeowners enhance and add beauty to the exterior of their homes since 2001.
Create an inviting outdoor space for entertaining or relaxing and add comfort, beauty, and functionality to you landscape. Whether you want to add a fire pit, patio, walkway, or choose from many other features, we can help with all your outdoor landscape design needs in Chelmsford MA, Littleton MA, and Westford MA.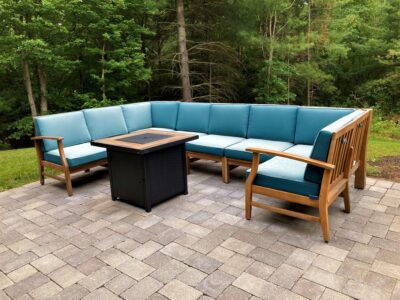 Summer is here and autumn just around the corner.  These are the months in which homeowners everywhere are looking for ways to make their outdoor spaces more usable, enjoyable, and attractive. Make your outdoor space more functional and beautiful for yourself and entertaining guests with the perfect landscape design!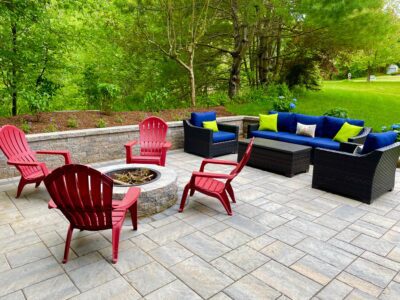 Bring The Inside Out
Take into account the things you love to do when you're inside your home and bring them outside.  Do you love to cook? Entertain? Read? Everything you do inside can be brought outside especially if you plan accordingly for the things that truly bring you joy.  Furniture, appliances, and the perfect setup can all do their part to help you bring the inside out so can enjoy the great outdoors in Chelmsford MA, Littleton MA, and Westford MA.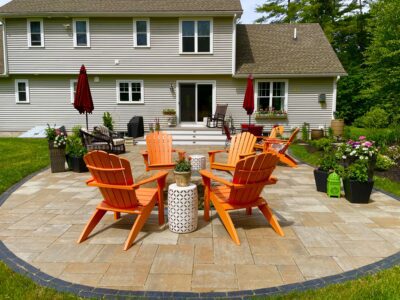 Since 2001, Courtyard Concepts has enjoyed bringing beauty, value, and comfort to your home!  It is our goal to guarantee quality workmanship and ensure our customers satisfaction every step of the way in Chelmsford MA, Westford MA, and Littleton, MA.
Call 978-256-5454 or email designs@courtyardconcepts.com for a free estimate today!