Celebrate Spring ~ Enjoy the Sunshine, Flowers, and Great Outdoors!
Let us decorate your outdoor space with class and comfort!  You may be looking outside worried your outdoor living space is not ready to entertain family and friends. While you've spent a lot of time spring cleaning the interior of your home, it's time to take that desire to the outdoors!  In this post, we'll give you plenty of ideas, tips, and inspiration to create and use the outdoor living space you've always dreamed of.
Add a Patio
You may already have access to your yard with a walkway or slider door, but why not extend the access and usability by adding a patio?  Instead of propping up lawn chairs in the grass, a patio allows you to furnish an outdoor living space that can be used for a variety of purposes.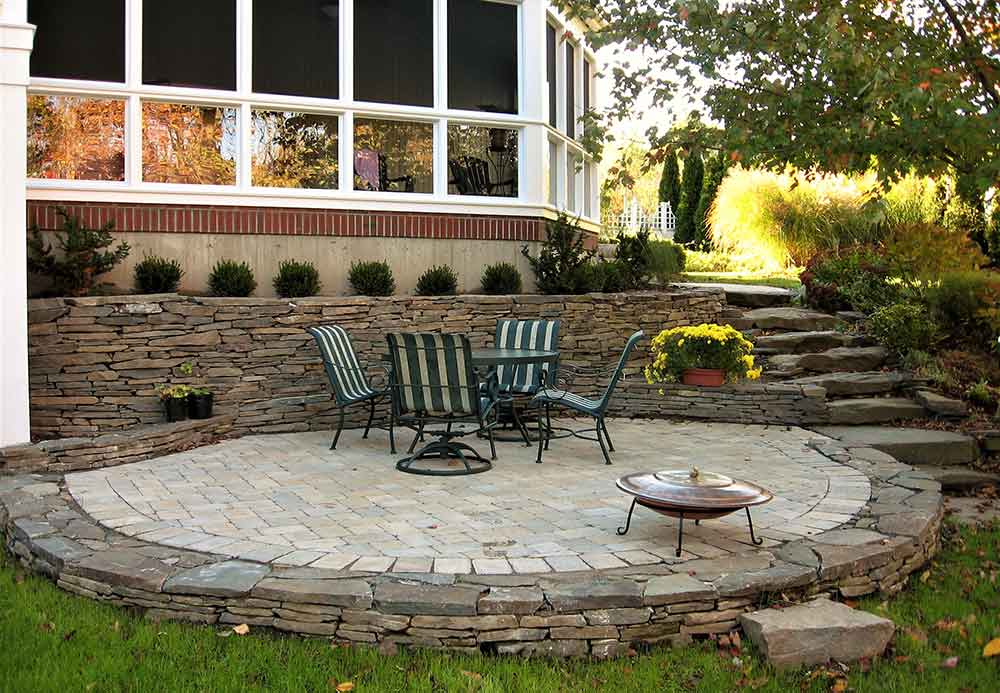 Depending on your design ideas or preferences, you can choose from a plethora of brick and stone paver options that will perfectly complement your home. You can also add steps, retaining or sitting walls, fire pits and more!
Install A Fire Pit
Do you want an outdoor feature that looks elegant, adds ambiance, and can be used for warmth and fun activities like roasting marshmallows?  A fire pit can be a perfect addition to your outdoor space no matter how big or small your space may be.
Choose your materials (or let us help!) and you'll have a fire pit that blends naturally with your patio and outdoor design. Not a fan of the circular design? Consider a half moon shape connected to a retaining wall or a simplistic, yet distinguished square design.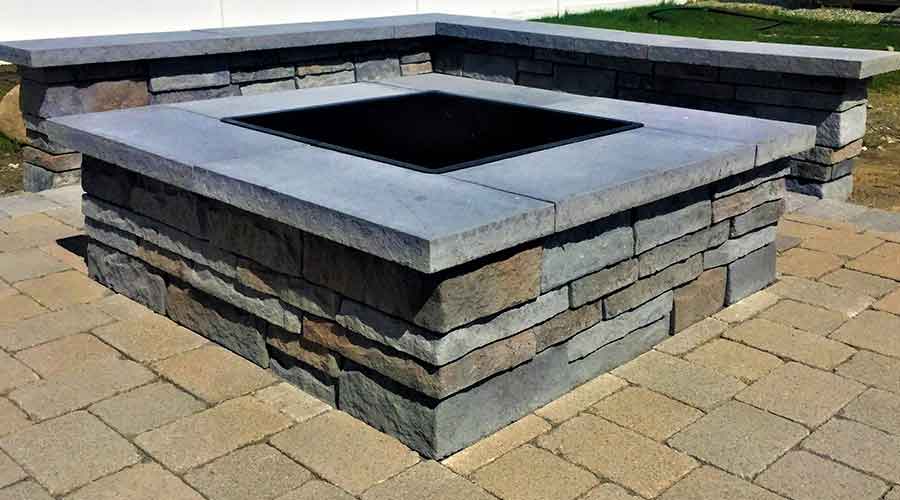 No matter what you choose, a fire pit can be the central focal point of your outdoor space or simply an added feature. Either way, it provides a perfect outdoor meeting space that you can choose to furnish or add a sitting wall. Family and friends alike will love it!
Spice Things Up ~ Outdoor Grills & Kitchens
A huge part of entertaining guests is the food, of course! Are you tired of running back and forth to the kitchen and missing all the fun outside? With an outdoor grill, do all the cooking where the action happens. Not only can you add a grill, but you can also add an entire outdoor kitchen. This is a great option if you love hosting backyard barbecues and gatherings.
Just like any other outdoor feature, you can choose your materials and design so it fits seamlessly with your outdoor space.
Add A Retaining Wall For Your Garden
If you love having plants and gardens in your backyard, you don't have to give that up by installing a patio. Retaining and sitting walls are great options to both contain and emphasize your greenery.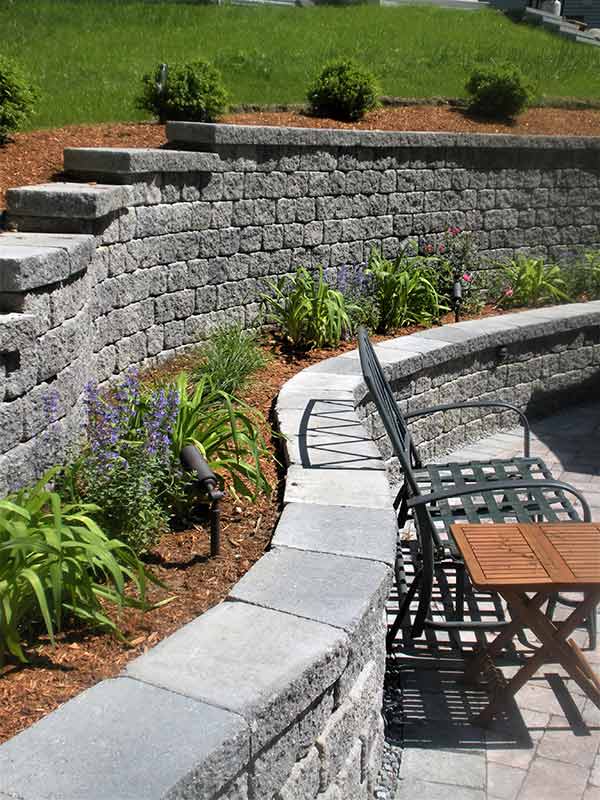 As you can see, a retaining wall can add depth and complexity to even simple gardens. Walls are also a great idea if you have a sloped yard–don't let that stop you from turning it into a usable outdoor space!
Furnish & Decorate ~ Complete The Space
Complete your new outdoor oasis with furniture and decorations! Even simple chairs or potted plants can add huge curb appeal and beauty to the outside of your home.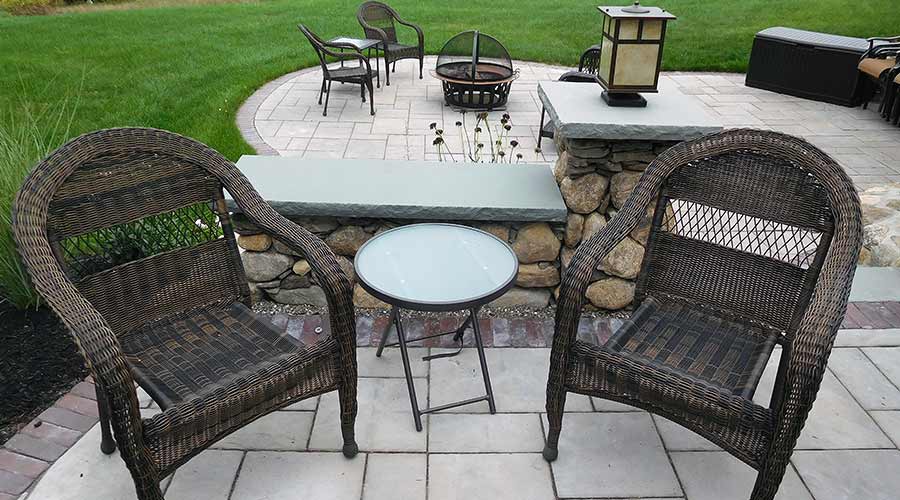 Any local home improvement store will have some great options and nowadays you can order almost anything online. Check out our portfolio to get inspired and find the right fit for your tastes and budget!
Time To Enjoy The Sunshine!
Now that you have a ton of ideas to get started on creating your perfect and usable outdoor space, it's time to start planning! You might feel a little overwhelmed with all the options, but that's what we're here for. Give us a call at 978-256-5454 for your free consultation or request a quote at https://courtyardconcepts.com/contact-us//. We can't wait to help you create the outdoor space of your dreams!