Outdoor fire pits can be a fantastic addition to your entertaining space!  They create a warm and inviting atmosphere, provide a focal point for gatherings, and extend the usability of your outdoor space.
Providing warmth, ambiance, and a gathering place for friends and family, here are some creative fire pit ideas to inspire your own backyard in Chelmsford MA and Westford MA:
Fire Pit Roast – Roast marshmallows or even hot dogs with toppings and condiments for a casual and interactive dining experience.
S'mores Station – Set up a smores station with marshmallows, chocolate bars, graham crackers, and skewers. Guests will love it!
Fire Pit Table – A fire pit table combines the warmth of a fire pit and functionality of a tabletop. This allows family and friends to dine and chat comfortably around the fire.
Cozy Seating – Such as lounge chairs, Adirondacks, and benches. Add cushions and throws for extra comfort!
Fire Pit Games & Themes – Play outdoor games near the fire pit, such as cornhole, horseshoes, or lawn bowling. Make it a "camp out" theme and pit tents in the back yard!
Stargazing – Enjoy stargazing evenings around the fire pit. Provide binoculars or telescopes for guests to observe the night sky in Chelmsford MA and Westford MA.
Live Music – If you have space, set up a small stage or a designated area for live music near the fire pit. Live acoustic music can add a wonderful atmosphere to your gatherings.
Seasonal Décor – Decorate the area around the fire pit according to the season. Add pumpkins and fall foliage in autumn or string lights and ornaments during the holiday season.
Storytelling Circle – Encourage storytelling sessions or group discussions around the fire. A fire pit can create a cozy and intimate setting for meaningful conversations.
Guided Meditation or Yoga – Host relaxation sessions, guided meditation or outdoor yoga sessions around the fire pit for a tranquil and rejuvenating experience.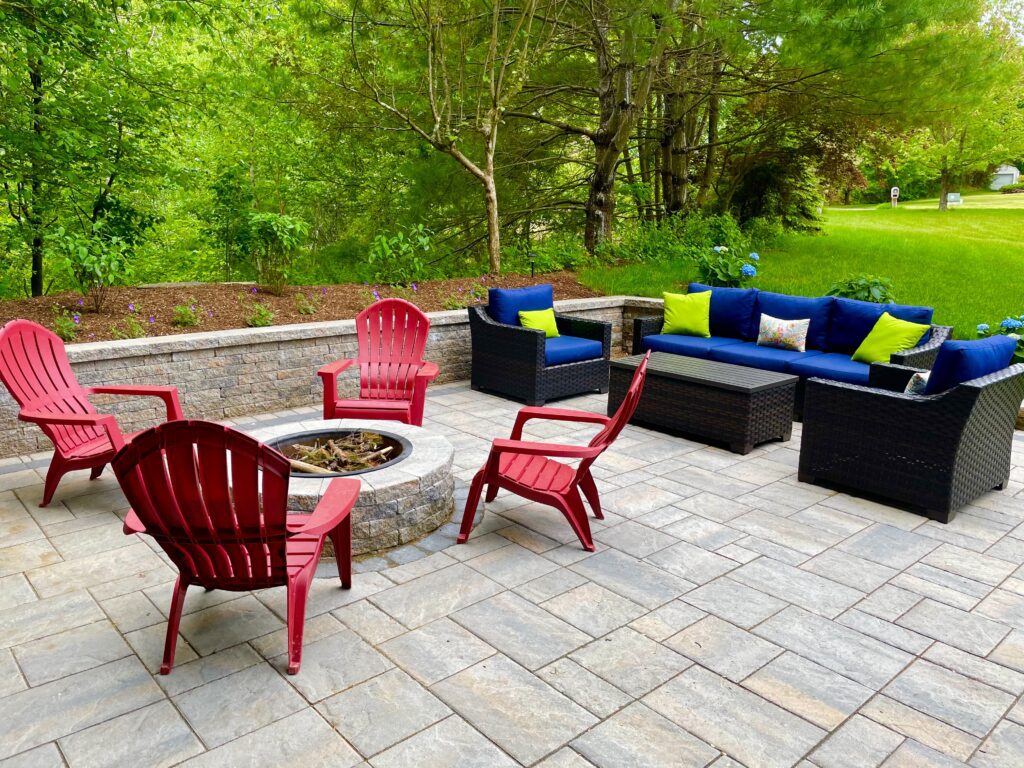 Check out our fire pit link for some creative ideas! https://courtyardconcepts.com/firepits-grills-portfolio/
Contact Courtyard Concepts today @ 978-256-5454 for a complimentary fire pit design and installation estimate in Chelmsford MA, Westford MA, and surrounding areas.
We enjoy adding beauty, value, and comfort to your home!