Thinking about designing a year-round landscape for your home? Courtyard Concepts can help! While many people focus on creating a beautiful garden in the spring and summer, it's equally important to design a landscape that will look great in the fall and winter months.
Here are some inspiring tips for designing the perfect year-round landscape:
Hardscaping – hardscaping elements are key when designing your year-round landscape. This includes things like walkways, patios, fire pits, steps, and retaining walls. These essentials add appealing structure and visual interest. To create a focal point for your year-round landscape, other things to consider are stone walls and granite benches.
Patios – create a focal point to your year-round landscape by adding a warm and inviting look to your backyard by installing a new paver patio. While there are many different styles, colors, and patterns to choose from, patios are the most popular hardscape features.
Lighting – highlight the beauty of your hardscape at night. Lighting also makes it more functional during darker months of the year. Illuminate walkways or shine a spotlight on the patio for outdoor grilling or fire pit fun.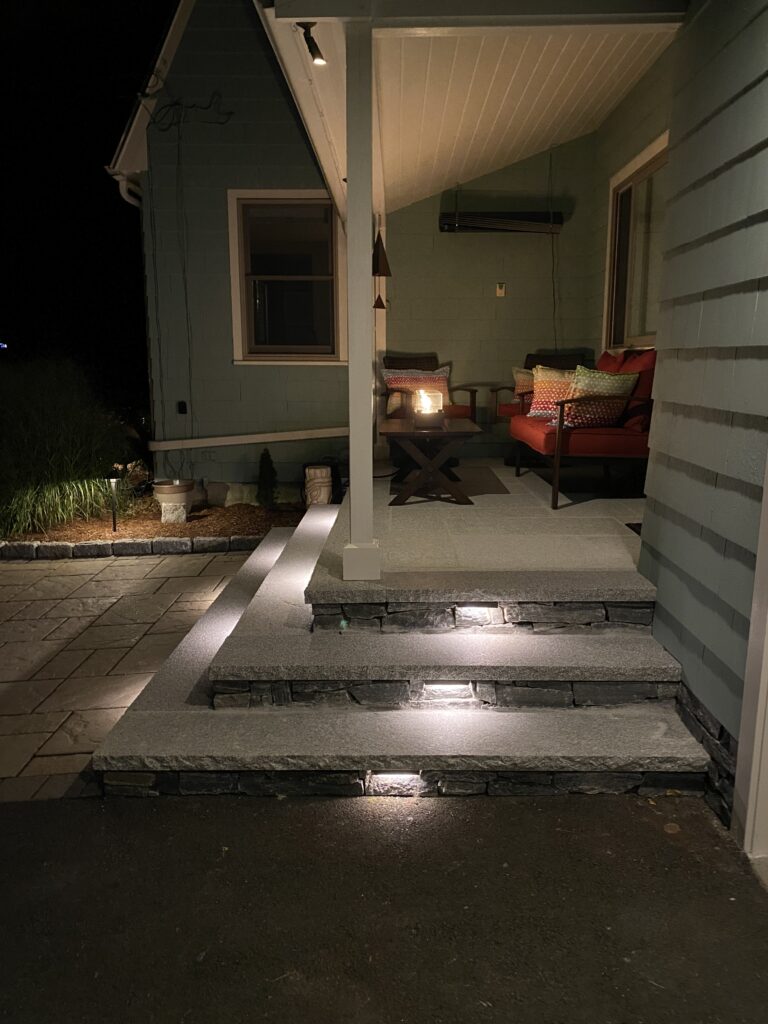 Plantings – add ornamental grasses and shrubs for seasonal color. Consider planting bulbs that bloom in the spring, perennials that bloom in summer, and trees that produce vibrant fall foliage.
Whatever your hardscape needs are, Courtyard Concepts is here to help! We enjoy adding beauty, value, and comfort to your home!
Call us @ 978-256-5454 & check out all our services @ https://courtyardconcepts.com/category/services/