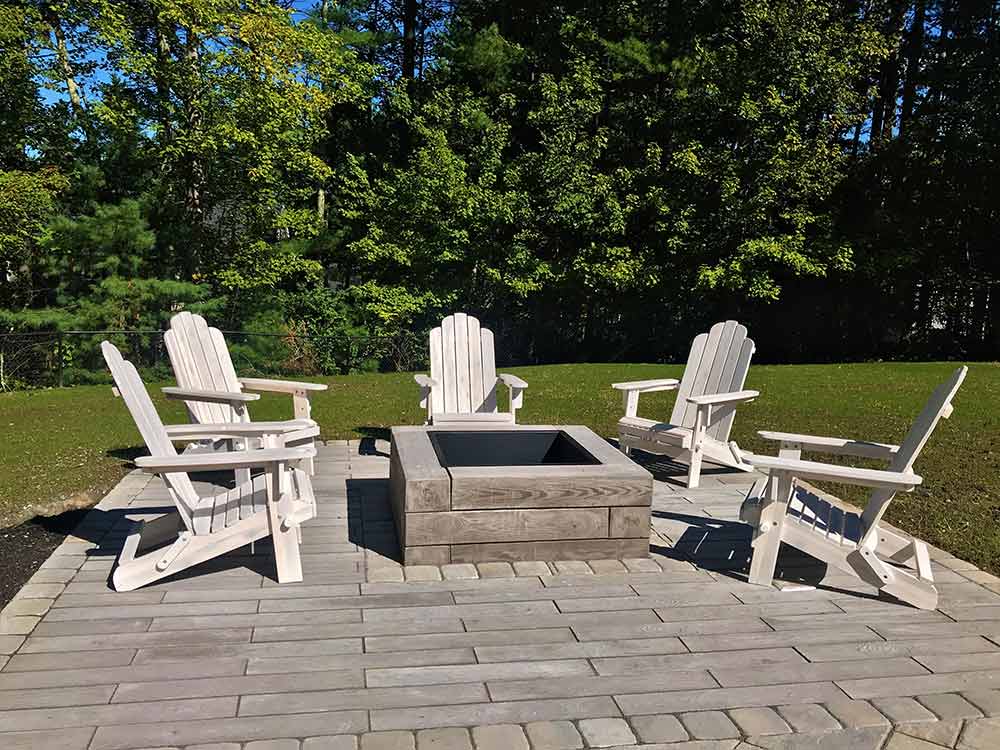 We all take pride in our homes, investing countless hours rearranging and decorating the interior. Creating beautiful outdoor spaces is fun too! Patios add charm and personality to your home, while creating a great place for entertaining guests or spending quiet evenings in the great outdoors!
Adding a professionally designed and built paver patio to your property allows you to extend your indoor living areas into the outdoors. A patio can become the perfect spot to lounge with a good book, dine with friends, or simply relax by a crackling fire on cool evenings in Chelmsford MA, Westford MA, and Littleton MA.
Patios continue to be one of the most sought-after outdoor entertainment trends. A patio creates an entertainment space, increases the value of your home, and expands your living space!
Creating a functional and aesthetically appealing patio takes some thought. If you want a patio with a contemporary appeal or one with more classic and traditional style, we can provide the designs you need as well as resilient and durable product choices to choose from.  Installing a paver patio helps minimize landscaping issues while adding beauty & value to your home's exterior.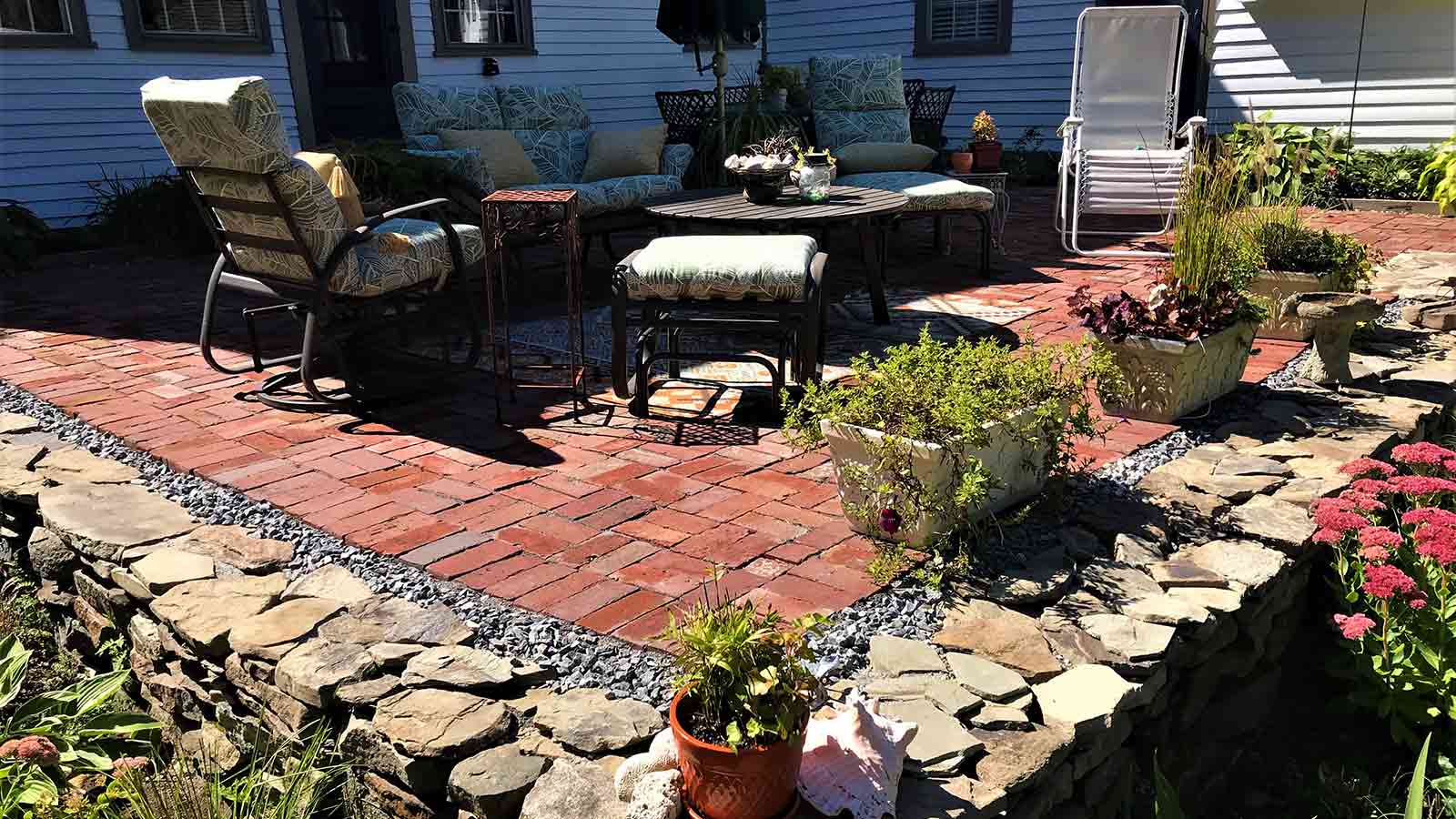 Need ideas for your upcoming patio project in Chelmsford MA, Westford MA, and Littleton MA?  We have skilled and experienced hardscape professionals to handle the job for you!  Let Courtyard Concepts be your source for all things; patios, pavers, natural stone, wall block and more! With endless information about patio styles and installation, we can help you design, plan and install the perfect patio project! 
Courtyard Concepts has been helping homeowners in and around Chelmsford MA, Westford MA, and Littleton MA enhance the exterior of their homes since 2001. Our team takes pride in its workmanship and strives to improve the functional and aesthetic value of your property while respecting budget objectives. We can help with all your design needs.
Give us a call today @ 978-256-5454 or Email designs@courtyardconcepts.com for a free estimate!