If you are considering adding a hardscape design project to your home in the near future, a built-in barbecue is not only a great idea, it happens to be all the rage! This is due in part because most people love to spend as much time as possible outside. This holds especially true when the weather is nice. Getting outside allows us to breathe in some fresh air and enjoy our surroundings in Chelmsford MA, Littleton MA, or Westford MA.
A custom-built barbecue brings style and convenience to outdoor cooking and entertaining. Make your barbecue space everything you've dreamed about by choosing from a wide variety of design options ranging from gorgeous natural stone to fireproof pavers.
Grilling on your built-in barbecue is the perfect way to enjoy the great outdoors. Unlike a standard grill, built in barbecues are aesthetically pleasing and enhance the look of your home. They also serve an important function. Built in barbecues instantly increase your property value.
Do you want to barbecue with charcoal, gas, or wood? The choices in barbecue units and stone surrounds are wide. In essence, you need to decide if you would like to match the patio with the same exact stone, or use a different type or color of stone that will provide a nice contrast. All of these choices may seem a bit overwhelming. The good news in Chelmsford MA, Littleton MA, and Westford MA is that Courtyard Concepts can help guide you.
Check out some of these barbecue ideas on our website @ https://courtyardconcepts.com/firepits-grills-portfolio/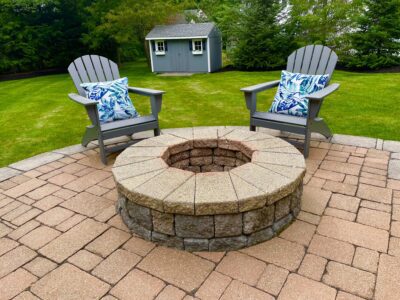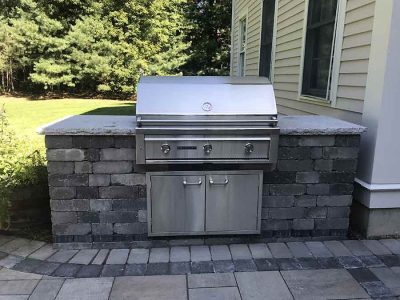 Courtyard Concepts is an outdoor living company that specializes in creating and installing custom stonework hardscapes that greatly improve both the aesthetic value and functionality of your home in Chelmsford MA, Littleton MA, and Westford MA. Courtyard Concepts has been proudly serving clients for over 20 years. You can reach us by phone (978)-256-5454 or Email at designs@courtyardconcepts.com.