Autumn Is A Perfect Time Of Year To Add A Fire Pit To Your Backyard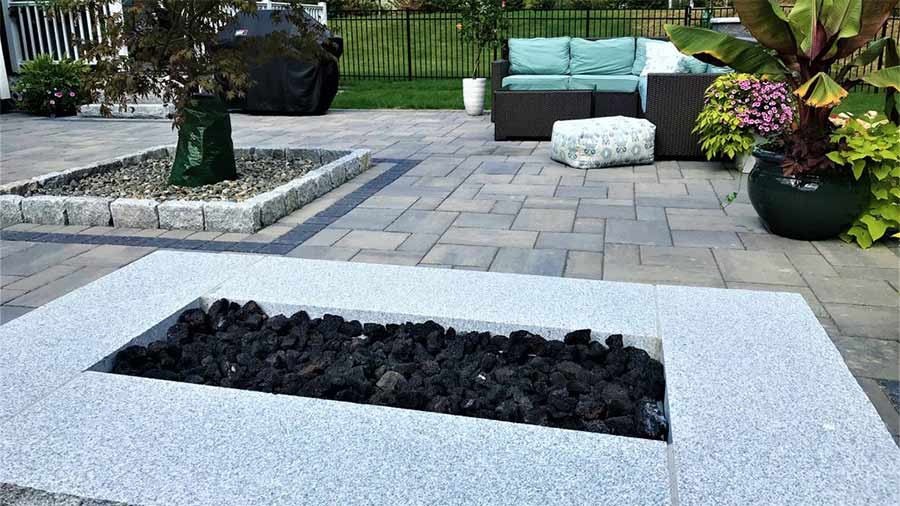 Summer has officially come to a close and fall is now upon us. However, the crisp colder weather certainly does not mean an end to outdoor fun! There are many apples to be picked, corn mazes to be conquered, and piles of leaves to be jumped into. Fall also happens to be the best time of year to sit around a cozy fire. The good news is that you don't need to light an open fire in your backyard, which can be extremely dangerous if it gets out of control. That being stated, there is a perfect solution that will add aesthetic value to your property and provide a whole lot of fun in a far safer manner. The following information will provide you with a few reasons why autumn is the perfect time of year to add a fire pit to your backyard in Chelmsford, MA,  Westford, MA,  Littleton, MA, or other surrounding areas.
Fire pits provide an instant camping experience. Perhaps you don't have time for a getaway or your family has numerous activities that prevent you from taking that last camping trip of the season. A fire pit can be used to the set the stage for your home based "camping trip." For example pick an evening, plan to cook your food over the flames and even pitch a tent in the backyard. Add a few sleeping bags and the entire family will be in the camping spirit!
Telling scary stories around the campfire will certainly add a fun element during Halloween. The bottom line is that having an opportunity to enjoy your new fire pit in the fall is the perfect method of leveraging the last amounts of good weather for the year.
Fire pits also provide a relaxing atmosphere. Have you ever needed a break in order to regroup and recharge your batteries? If you are like everyone else on the planet the answer is a resounding yes.  A professional installed fire pit can go a long way in helping you relax. In essence, it will provide you with a cool atmosphere where you can do whatever you do to unwind. A great deal of people enjoy reading by the fire. Others love to listen to music. You can even take some time to meditate or simply watch the fire itself. A comfortable chair will add to the relaxing environment of your new fire pit.
Fire pits are famous for providing romantic date nights at home. Every now and then it's nice to remember that special person in your life. This holds especially true when the kids are out for the evening. A fire pit can certainly bring that warm and romantic feeling to a special date night at home with your significant other. A time when you can share a nice glass of wine or simply cuddle under the stars with the warmth of a crackling fire. Engage in an interesting conversation, catch up on the day, or simply enjoy each others company in an atmosphere filled with warmth, beauty, and ambiance.
If you are interested in having a custom built fire pit installed at your home in Chelmsford, MA,  Westford, MA, and Littleton, MA, or would like to learn more about it, please contact Courtyard Concepts today. We are an outdoor living company that specializes in creating and installing custom fire pits that greatly improve both the aesthetic value and functionality of your home. Courtyard Concepts has been proudly serving clients for over 20 years. You can reach us by phone (978)-256-5454 or Email at designs@courtyardconcepts.com.