Enhance your outdoor living space on a year-round basis.
It's the perfect time of year for outdoor grilling!  The minute you add a built-in grill to your patio, deck or outdoor kitchen, it alters the look of the entire area. Complement your alfresco with some comfortable outdoor furniture and you have a relaxing entertainment spot!  While they are extremely functional elements, many of our customers in and around Chelmsford MA, Littleton MA, and Westford MA have added built in grills to their landscape creating a focal point of sorts.
Built in grills are available in a plethora of finishes and styles so you have a great deal of choices. You can even further customize by choosing stone to match your patio exactly or contrast with it in a perfect manner. It is important to choose the actual grill unit wisely since it will become a permanent fixture at your home. Courtyard Concepts can help with all design ideas and materials to enhance your home and show your personal style.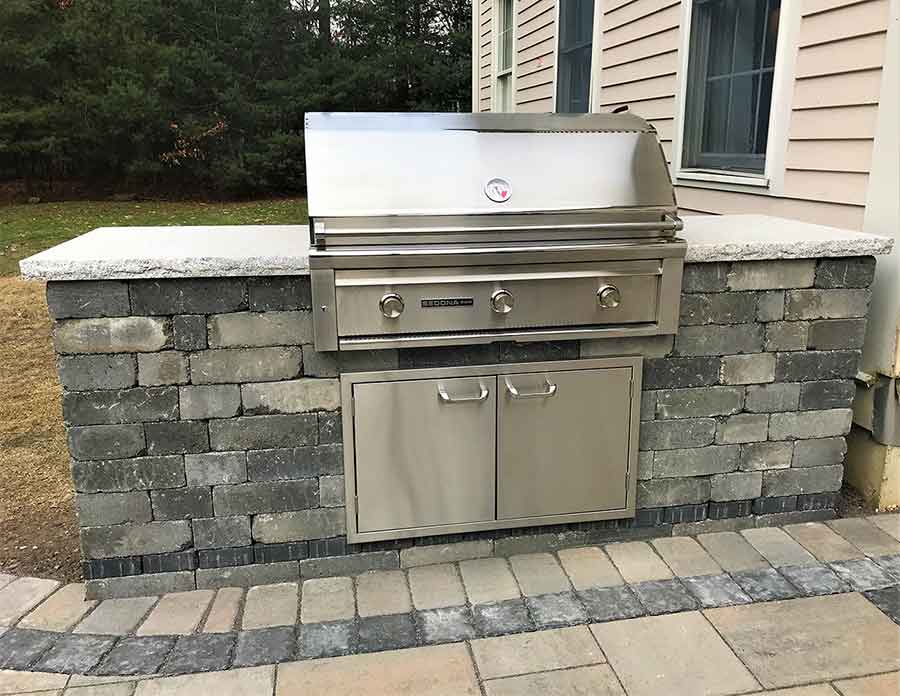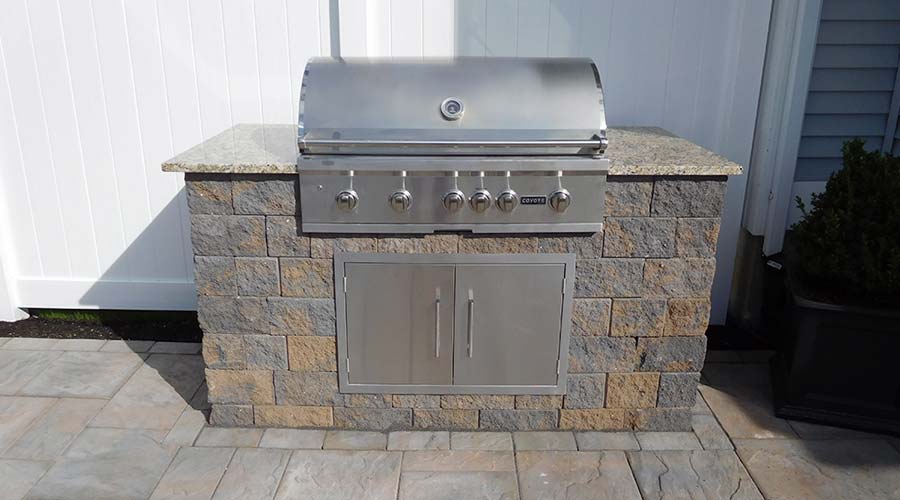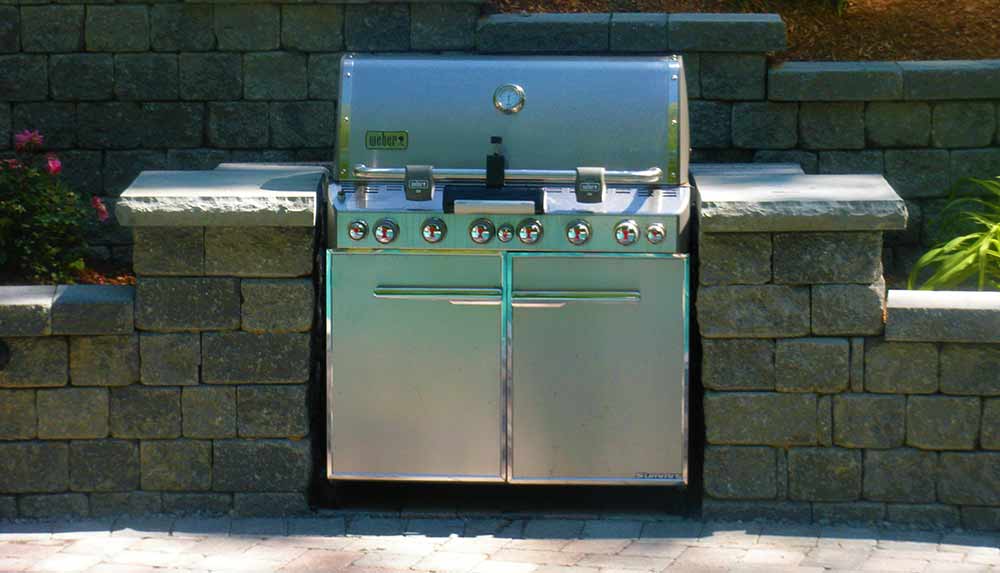 Invite your friends and family over for a cookout on your new patio and cook up something great with your new built-in grill!
A built-in grill also adds aesthetic appeal and increases your property value. This is good news for any homeowner, especially if you may be planning to sell your house in the future. A built-in grill provides the perfect selling point. Even if do not plan to sell, increasing the equity in your home is always an important factor for a property owner.
There is so much involved with the actual installation process, a built-in grill is not a do it yourself home improvement project. Always work with a professional hardscape company that specializes in designing and installing built in grills in and around Chelmsford MA, Littleton MA, and Westford, MA . That way you can ensure the project will be constructed correctly and built to last.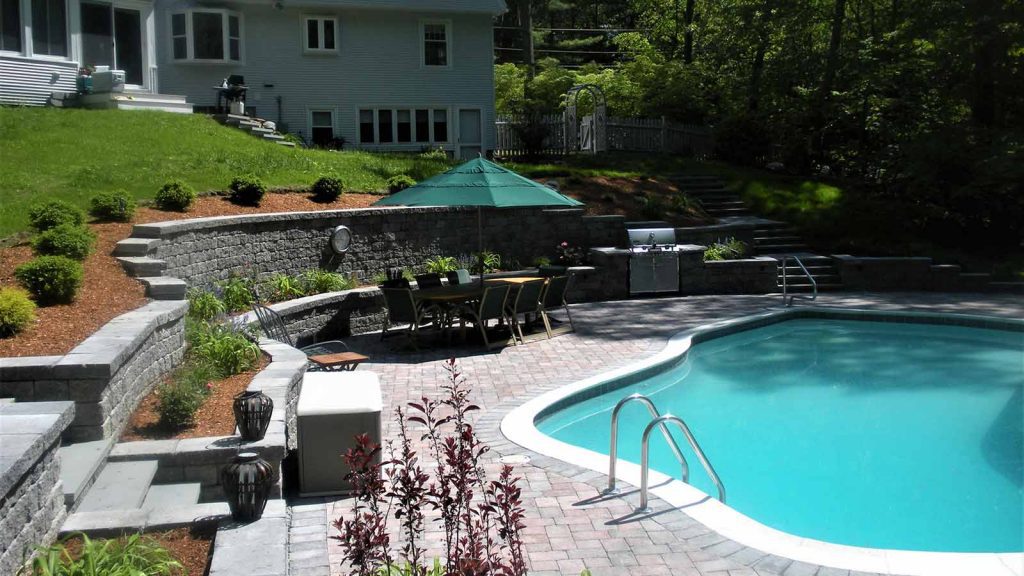 Courtyard Concepts is an outdoor living company that specializes in creating and installing custom built-in grills that greatly improve the aesthetic value and functionality of your home in and around Chelmsford MA, Littleton MA, and Westford MA. Courtyard Concepts has been proudly serving clients for over 20 years. You can reach us by phone (978)-256-5454 or Email at designs@courtyardconcepts.com.