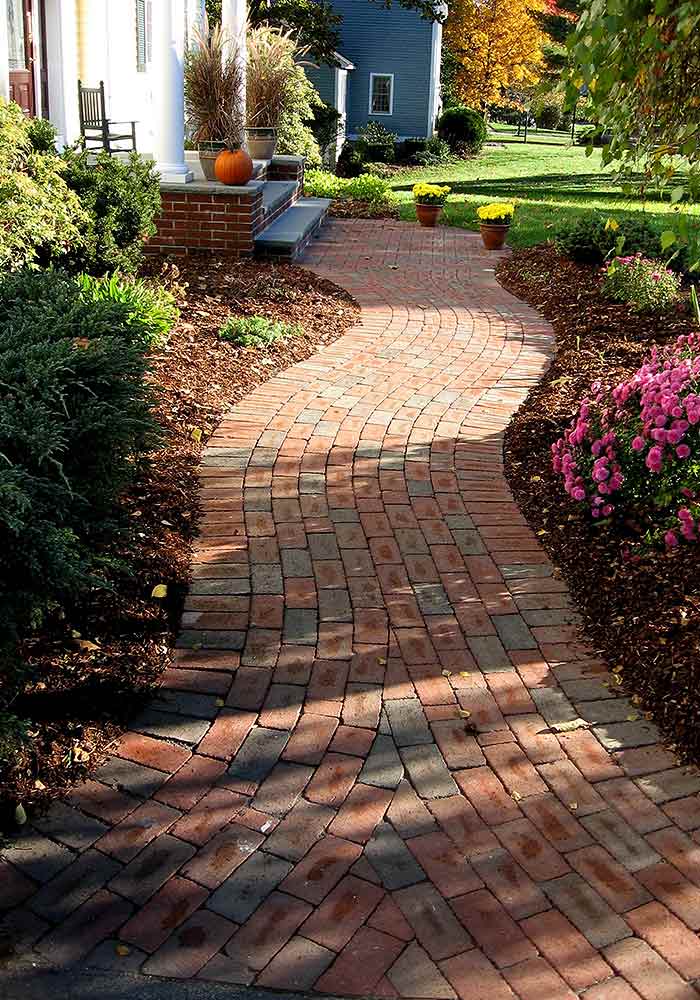 hardscaping, Walkways, Walkways, Walkways design, driveway pavers, patios, retaining wall, retaining walls, walkways, fire pit, fire pits, fire pit designs, stonework, landscape installation, landscaping construction, landscape design
Walkway Contractors and Walkway Pavers Westford MA
A Trusted Name in Custom Walkways in Massachusetts
Courtyard Concepts designs and installs walkways in Greater Boston using a wide range of pavers and stone that come in a variety of shapes, styles colors, textures and finishes. If you are looking to install a new walkway or replace an existing walkway, consider adding a quality, custom-built walkway by Courtyard Concepts. Our depth of experience, excellent reputation, and eye for design makes us the ideal choice for installing your walkway.   
Walkways Built Around the Needs of Our Westford MA Customers
At Courtyard Concepts, our walkway design process is all about you—your lifestyle, family needs, and budget "comfort zone." We'll put our creativity and our knowledge of walkways to work to craft an outdoor space that's beautiful to look at, highly functional, and easy to maintain. Our walkways are built with an environmentally responsible approach, too. We are proud to use eco-friendly products and materials as well as native plantings that protect and support our natural systems.


A Commitment to Service and Satisfaction
We understand that when it comes to home enhancements, you won't trust just anyone to do the job. Courtyard Concepts has substantial experience in constructing walkways for Westford, MA homeowners so you can feel comfortable hiring us to handle this important hardscaping investment.

Courtyard Concepts is committed to delivering a positive customer experience. You can expect us to show up on schedule, work productively, and minimize disruption to your life. Most importantly, you can expect impeccable craftsmanship that you'll be eager to show off to family and friends.  

To install a new walkway or replace your existing walkway in Westford MA, contact Courtyard Concepts to get a customized quote by clicking here or by calling us at 978-256-5454.