Fire pits provide a warm and inviting focal point in your yard and a unique place to unwind with friends and family. From roasting marshmallows to campfire stories, music or conversation, memorable moments can happen around fire pits.  For many years, people in Chelmsford MA, Littleton MA, and Westford MA have trusted Courtyard Concepts to install their unique fire pits.
Accent the overall décor of your backyard or patio while adding function and make a great place to gather or a quiet peaceful respite. We can design an authentic fire pit that will complement the aesthetic appeal of your home. Your cozy outdoor haven is just a phone call away!
You bring the marshmallows ~ we'll bring the fire pit!
Create ambiance and add a warm calming glow to your outdoor living space with a custom-built wood burning or gas fire pit. A fire pit is the perfect addition to any patio or backyard and can be enjoyed year-round. Enjoy spending time with family and friends while roasting marshmallows around a relaxing crackling fire in Chelmsford MA, Littleton MA, and Westford MA.
Fire pits add beauty and warmth to your existing landscape design, bringing your home exterior to a new level. If you have ever wanted to enjoy your garden, landscape or patio at night, but didn't want to bundle up in your coat to do so, a fire pit is what your home needs.
Create Conversational Spaces for Small and Large Backyards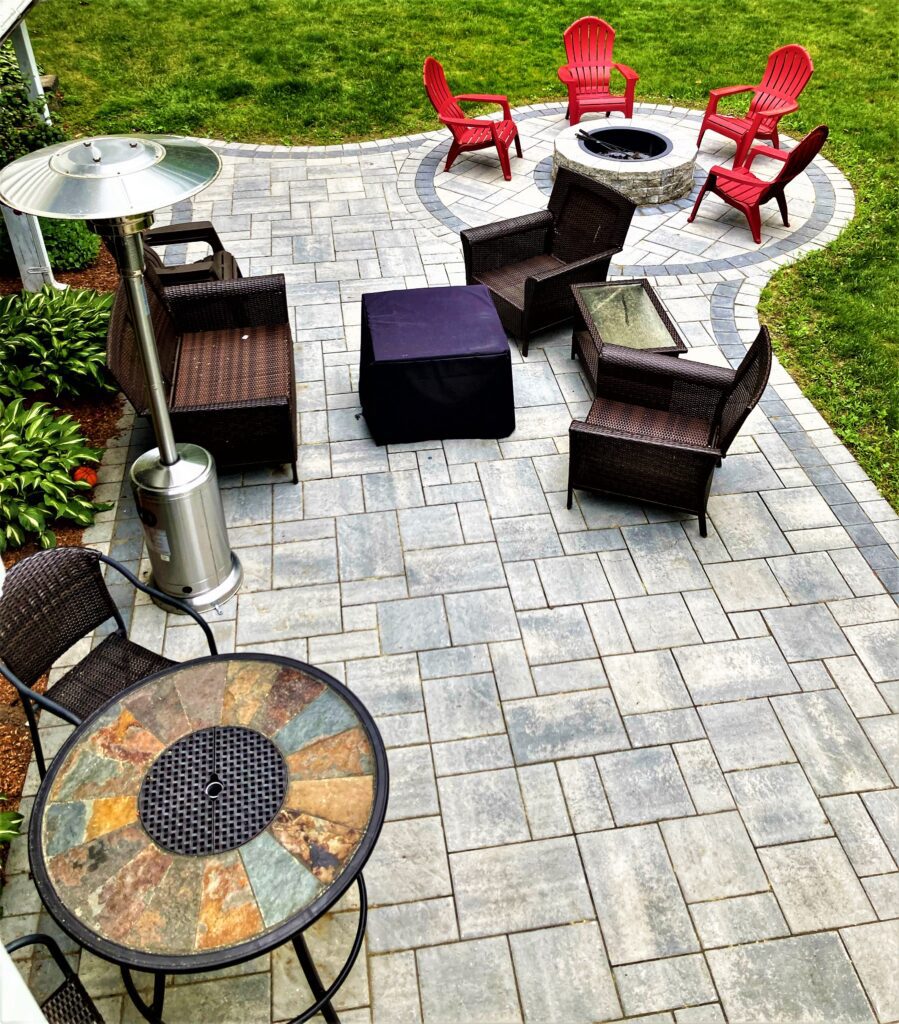 Nothing says relaxation like sitting around a fire pit and keeping warm during chilly nights. Call us to install a quality fire pit on your patio that you'll be proud to show off. We'll help you select a great-looking quality natural stone or fireproof paver and design it for you too!
To view more images of our firepits, visit our firepits portfolio @ https://courtyardconcepts.com/firepits-grills-portfolio/
Courtyard Concepts designs and installs unique and authentic fire pits in Chelmsford MA, Littleton MA, and Westford MA. We offer expert craftsmanship, quality products and detailed project management with a consistent focus on budget and design objectives. Our team is committed to providing outstanding customer service and is always excited for the opportunity to meet with homeowners.
Call 978-256-5454 or email designs@courtyardconcepts.com for a free estimate!