Compliment your exterior!  Add curb appeal to your property with a stunning walkway entrance.  Walkways add richness, elegance, and timeless stability to your home!
The first landscape design guests see as they come to visit is your walkway. Paver walkways are ideal entryways in varying colors and styles to match your unique style and home's exterior. Classic designed walkways make for an inviting path to your home and other areas of your outdoor living space in Chelmsford MA, Littleton MA, and Westford MA.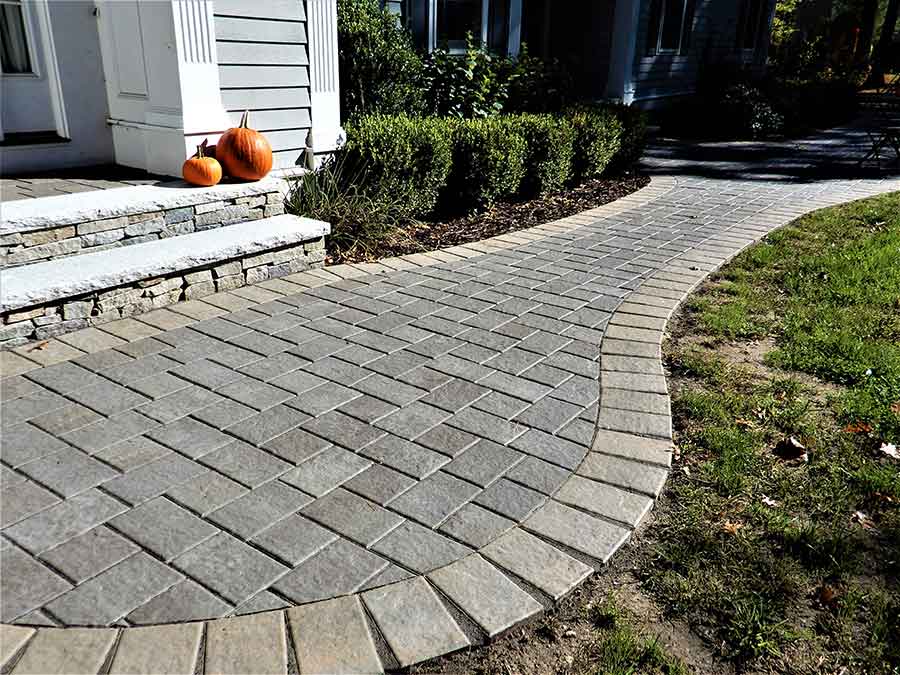 Walkways can lead anywhere on your property – around the sides of your house; from doorways to patios to driveways; to the pool or to other structures like a gazebo or detached garage; through a wooded area; or to cover up and hide an area where grass won't grow.
Add Beauty To Your Landscape
Walkways come in many different shapes and sizes.  Most commonly installed are straight or curved paver paths and are traditionally the #1 preferred long-lasting choice for walkways.  For organic options, natural or crushed stone can be used for areas in flowing gardens or botanical spaces in Chelmsford MA, Littleton MA, and Westford MA.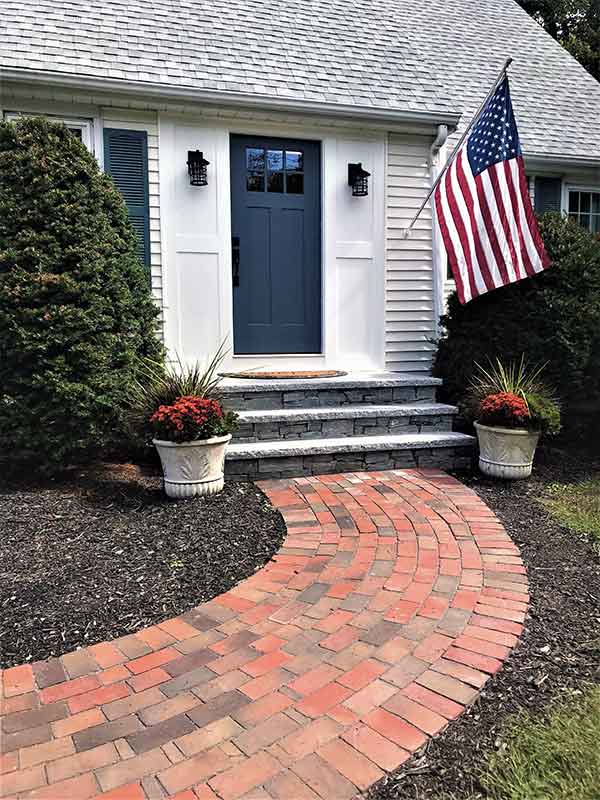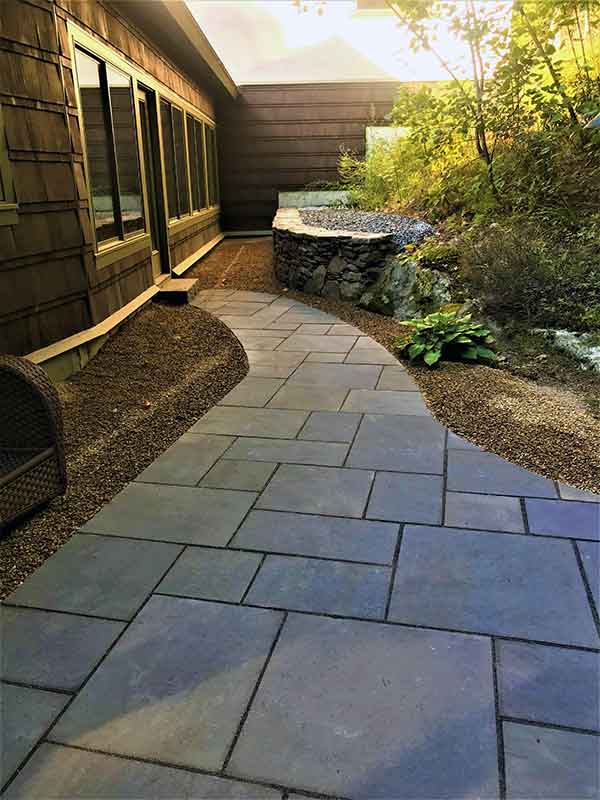 If you'd like to see how we add beauty to landscapes, using resilient paver materials from well-known companies, browse through our walkways photo gallery@ https://courtyardconcepts.com/walkways-portfolio/.
Courtyard Concepts is a 20+ year outdoor living company specializing in creating and installing beautiful hardscapes that greatly improve both the aesthetic value and functionality of your home in Chelmsford MA, Littleton MA, and Westford MA.  Our team is committed to providing outstanding customer service and is always excited for the opportunity to meet with homeowners!
Give us a call today @ 978-256-5454 or Email designs@courtyardconcepts.com for a free estimate!